Tonga's PM sees Innovator's Work to Rebuild Homes
April 26, 2022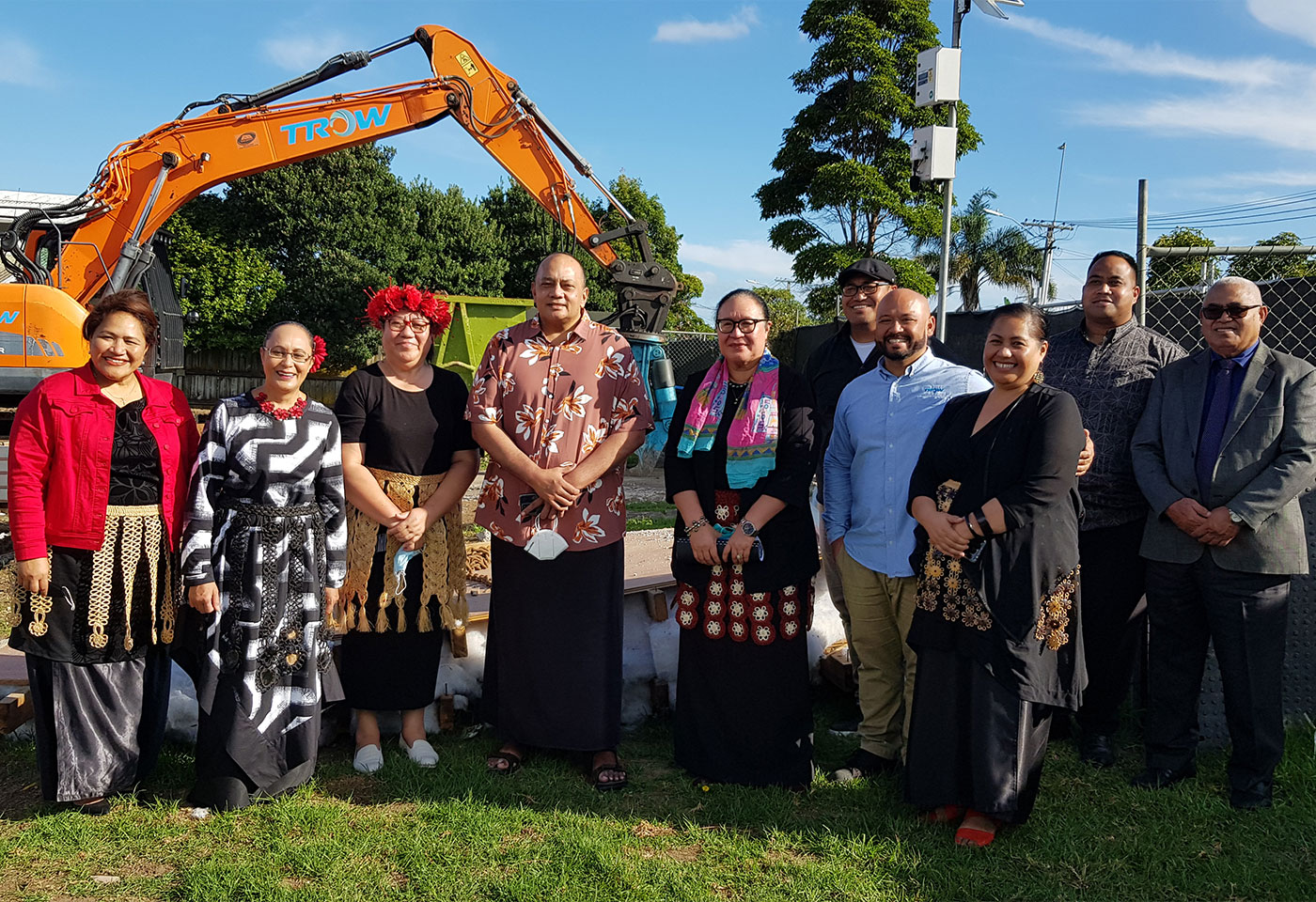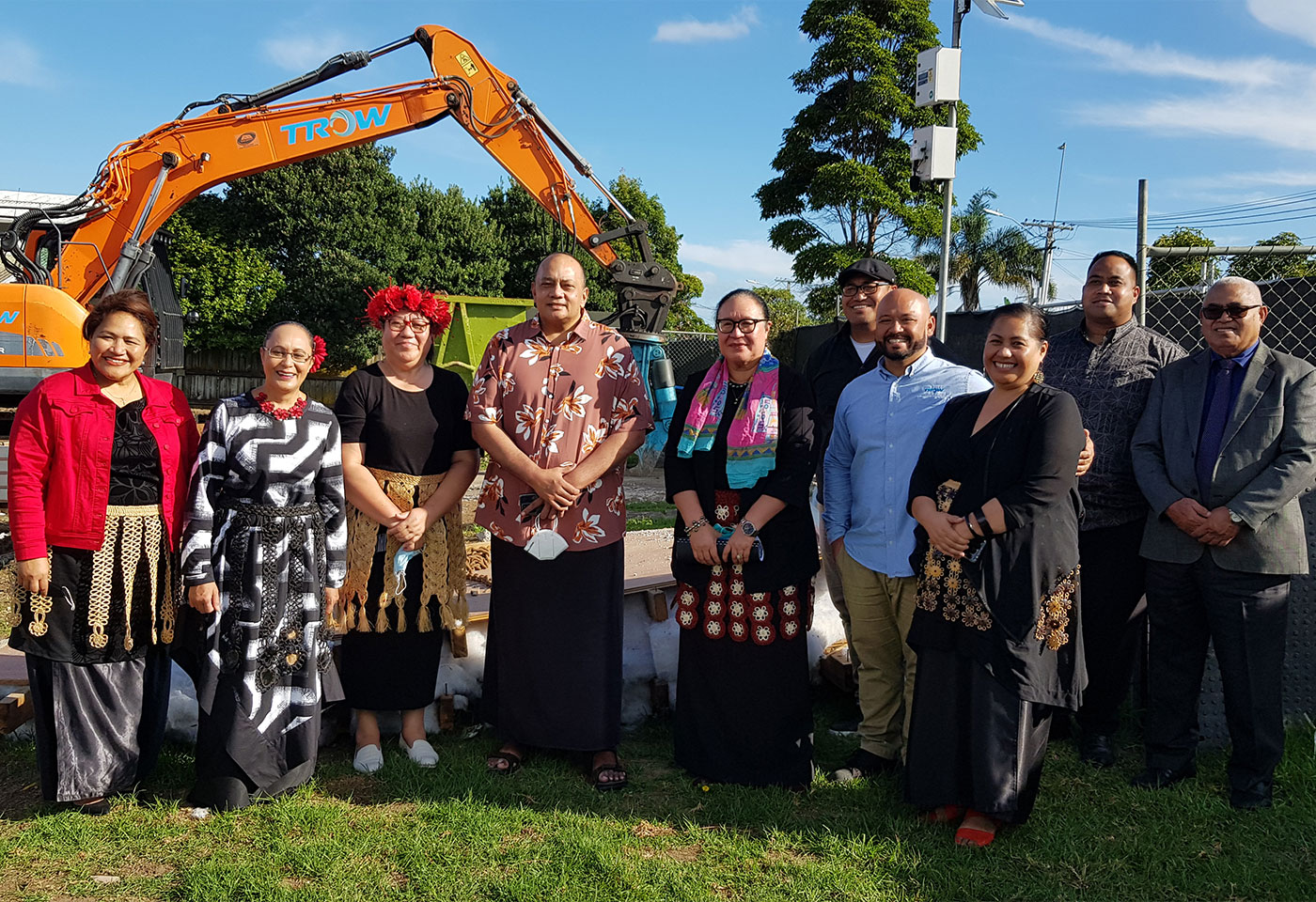 Innovator Saia Latu not only has a mission to help local communities by repurposing waste, but his work could also assist people in Tonga affected by January's devastating volcanic eruptions and tsunami.
Tonga's Prime Minister Hon Siaosi Sovaleni (Hu'akavameiliku) visited Mr Latu to see how his deconstruction company is providing materials from old homes to build desperately needed new affordable fale for the island nation.
Mr Sovaleni says, "With the 15 January eruptions and tsunami, we have more than 400 houses that were severely damaged or need major repairs, and one of the issues in Tonga is finding affordable building materials. Having something like this will be a very good option to look to provide shelter for those affected."
Mr Latu, is CEO of the TROW Group, the leading deconstruction company in New Zealand, which repurposes building materials, trains students, creates jobs and employs locals to work in this growing industry.
TROW recently deconstructed three homes in Glen Innes for Tāmaki Regeneration Company (TRC), repurposing the houses that have served families in Tāmaki well for many years but are being replaced with warm, dry, healthy homes.
Some of these repurposed materials are earmarked to be shipped to Tonga and used to construct affordable, modular homes with cyclone category 4 resistance standards. The cost for Tonga is estimated at $19,000.00(NZ) for a 30sq m fale. Fifty per cent of all waste in New Zealand is from construction and demolition.
Mr Latu says, "We looked at NZ's landfill/waste problem and worked out a solution for another country's problem. We are changing the way we do business. We are investing in people, saving the planet from waste, and now going global."
Mr Latu is originally from Tonga and he returned there in 2016 to do some soul searching after his brother passed away. He saw that Tonga had a shortage of building materials and New Zealand had good materials going to waste, and he wanted to help. TROW is now the biggest supplier of repurposed materials to Tonga.
Mr Sovaleni and, Tonga's Minister of Foreign Affairs Hon Fekitamoeloa Katoa 'Utoikamanu, visited the Glen Innes site last Friday (April 8) to see the new classroom hub project. It is another innovative project that TROW leads in collaboration with Tamaki College, Oceania Careers Academy and the Ministry of Education.
The delegation met Tāmaki College's Principal Soana Pamaka whose students are getting on the job training at the purpose-built new classroom hub. They also met Yvette Guttenbeil Po'uhila, NZ Ministry of Education, Pacific Education Manager, who provided initial funding for the new classroom project. Tonga's Prime Minister was interested in exploring the new classroom project and how it might work for Tonga's young people.
Mr Sovaleni says, "It is great to see students having practical experience and I would like to explore the opportunity to have students from Tonga enjoy that kind of experience."
Mr Latu runs his business on circular economy principles where the work is done by locals, giving them valuable skills which will provide them with a decent income, and also deconstructed materials are reused and diverted from NZ's landfill.
TROW actively seeks opportunities to support and mentor Māori and Pacific young people into the industry by role modelling all parts of the business from ownership, and management to the various skills required on a deconstruction site.
He says, "We work with our partners, including Tāmaki Regeneration Company to shape innovation on repurposing waste and providing good jobs, and now we can help another country."
Shelley Katae, TRC's CEO, says, "Not only are we building new, warm, dry homes here in Tāmaki through our work with TROW, we know these long-serving public homes are being repurposed where the need is. And it's awesome that this project in Glen Innes will reach all the way to Tonga as it rebuilds".