The Mane sisters setting roots as homeowners
May 6, 2021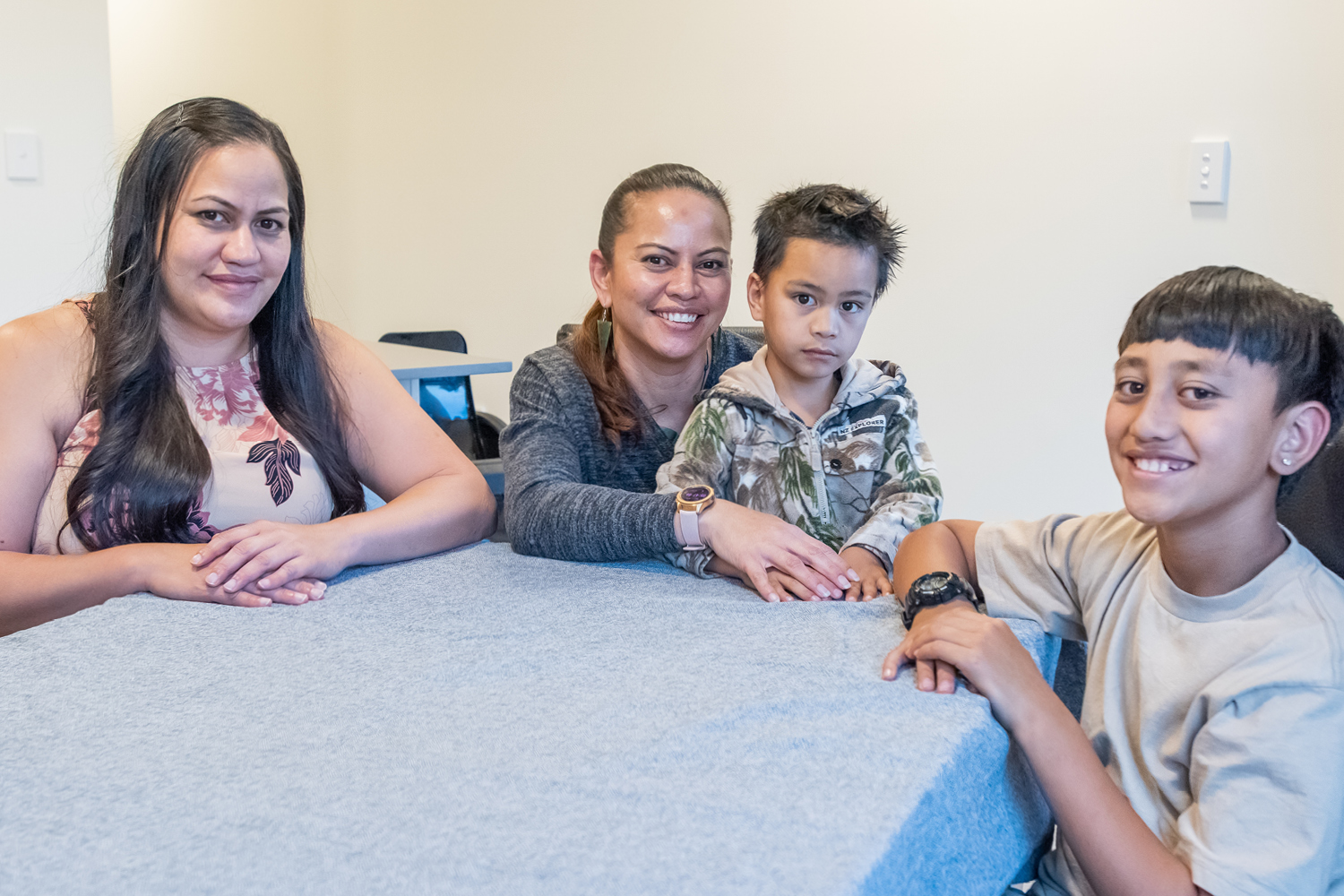 The Mane sisters setting up roots as homeowners
For Aroha and Marena Mane, happy childhood memories of their trailblazing mother, well-known Tāmaki educator Whaea Esther Hunt, led them to put down roots in the area their mum served for years.

Both sisters of Ngāi Te Rangi, Ngāpuhi, Ngāti Whātua ki Kaipara, and Ngāti Tangahoe whakapapa have each secured homeownership in the last six months. A journey that would take them an average of three years.
But it was an unlikely encounter that brought the two sisters into the home buyers club. Aroha had gone into Tāmaki Regeneration's office to ask about her statehouse in St Heliers, not realising it was outside their area. "The receptionist told me about affordable housing. I did some research and attended my first info seminar."
Marena adds, "I saw the financial journey Aroha was on to become mortgage ready, and she convinced me to apply too. " The sisters encouraged each other to stick to their budget and stay focussed on their end goal of owning a home.

Two years and a Covid alert Level 4 lockdown later, Aroha says it gave her the time to commit to TRCs financial literacy programme. "The paperwork was daunting for a first home buyer learning the ropes. I had a lot of misconceptions too, like thinking I had to have a healthy bank account for a year instead of three months."
She continues, "Culture definitely plays a role. We'll wait to be contacted once we've applied for a home, and tell ourselves to be grateful we're on this journey. But in reality, we need to be proactive and ask lots of questions."

Their late mother, Whaea Esther, was central to their financial independence. "Mum always provided for us and the community. And we saw her kaha, (strength) when she established Te Kura Kaupapa Māori O Puau Te Moananui A Kiwa, Tāmaki's first full immersion Māori language school," says Marena.

"We were never too far from Mum to see how hard she worked. If we weren't with her we would be at a kura close by," Marena smiles.
Whaea Esther started as a kaiako (teacher) when Puau was first located in one classroom at the old Tāmaki Girls College. Shortly afterwards, she was offered Tumuaki (Principal). The school grew and they moved into three classrooms at Glen Innes Intermediate. The mainstream school soon closed, and Whaea Esther decided to start a bigger school. The building infrastructure was beyond repair and Whaea Esther lobbied the government to demolish the school and build the new kura that stands there today.

There are now over 130 students in kohanga (ECE), kura tuatahi (primary and intermediate) and wharekura (high school). Years later, Marena and her nephew would carry on Whaea Esther's work with teaching stints at Puau.
Now living in their brand new homes across the road from each other, the sisters reflect on where they are. "It feels surreal owning your own home", says Aroha. "I've also had a lifestyle change and am more considerate of our taiao (natural environment). I use the runoff from my roof for the garden and live minimalistically"
Marena has named her whare 'Te Roa' – longhouse. It acknowledges the names of two of her marae and the long road towards buying her home.
"One of the hardest things to do was to say goodbye to our old house. It was the last statehouse in St Heliers on Tarawera Terrace," says Aroha. Their pool of memories includes great hakari, children's feet thudding grass, rhythmic reo māori, and overall happiness. Memories they hope to repeat in their new whare.