Bright future for Auckland Marist
November 26, 2021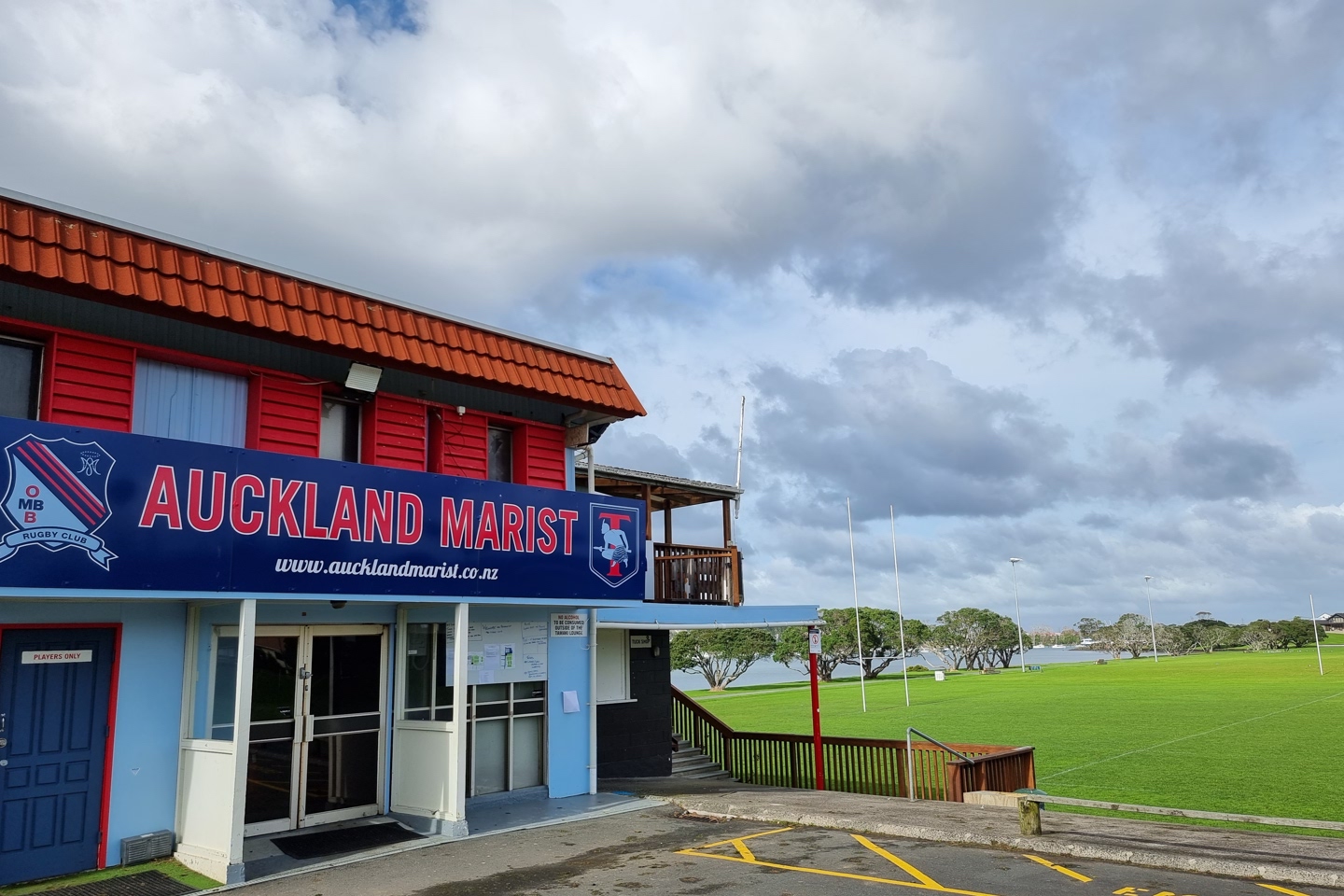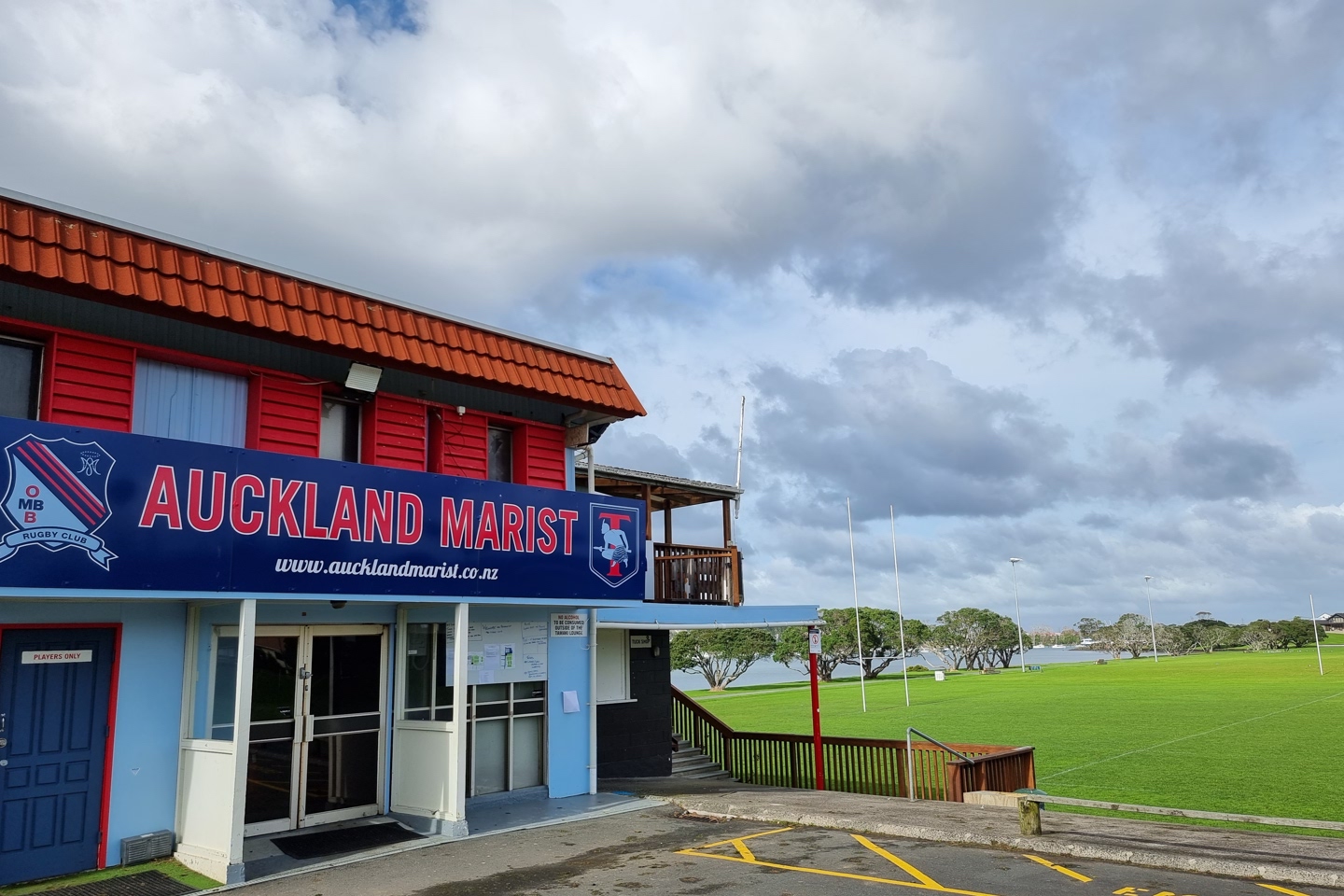 If there was a prize for the best view from a rugby club, Auckland Marist in Panmure would have to be a frontrunner. Looking directly out over the sparkling waters of the Tāmaki Estuary it's a cracking spot, perfect for a club with big plans to create a place of belonging for the local community.

The club has a great history. It was born the Panmure Rugby Club during 1949 in Ireland Road by men who had returned from the second world war but moved to where it currently is in 1955 and was renamed Tāmaki Rugby Club due to its new location.

"This was a large area of resettlement for returned servicemen and I imagine they were trying to create a new life after the horrors of the war," says long-time member Mike Hanley. "Creating a place for their kids to play sport after what they had been through, must have felt like a step towards normality."

Back in those days the only two nationalities present were Māori and Pakeha. "Tāmaki is so diverse now but it was pretty much bicultural back then" says Mike who has lived in the area, his whole life and seen the club evolve from the early days to its current status.

"We all trucked along pretty well until the 1970s and 80s when numbers plateaued and even dropped a bit."

A likely reason for this was because they were a second division club. They had some great players but there was no pathway for them to progress.

"They had to go to other clubs when they got really serious, which was sad."

This was why being approached about a possible amalgamation by Marist a decade ago was a good solution all round. Marist had the standing and the funding and Tāmaki had the incredible grounds. It took some time and discussion but it was made official in 2012 when Tāmaki Rugby Club became Auckland Marist Rugby Club. It wasn't all plain sailing, merging two very different clubs.

"Some people had crazy ideas about what a Catholic Club moving in might mean." says Mike. But that all settled down and ultimately it's been very successful.

"Marist may never have survived without this amalgamation," says Tim Hyde-Smith, director of operations for the club."

"And while Tāmaki possibly could have, they would have lost all their best players. It was a mutually beneficial solution."

About four years ago, Waisake Sotutu – a Fijian international player who played for the Blues and the Crusaders – joined the club.

"I'd played for Marist years ago, when I was not long out of school and after four years at Auckland Rugby I was ready for a new challenge. The club has had huge Pacific Island ties for many years but when I joined I think people thought you had to be Samoan or Tongan to be a member!" he says. "I've been able to help explain that it's not a club for certain ethnicities and now we proudly have 25 different nationalities in total. We know that diversity is only going to increase as more families from different cultures move into the new developments, which is even more exciting."

And the future of this club looks pretty bright too. Tim and the team have big plans to create a community and sports hub.

"We're currently talking to Riverside Sports and Panmure Squash about becoming a multi-sport venue and we don't want to restrict it to just sports either. Last year we had the Heart Movement [a group that works with the community to prevent family violence] using our space and ultimately we want to expand past just rugby and into general health and wellbeing too - both physical and mental. We want to really open the doors to the Tāmaki community."

With its 10-year amalgamation anniversary coming up next year, there are big celebrations being planned as the club with a rich 72-year history takes steps into its next – and maybe best – version yet.

Go to www.aucklandmarist.co.nz for more information about the club.