Transitional Housing Ready for Tāmaki Whānau
February 25, 2022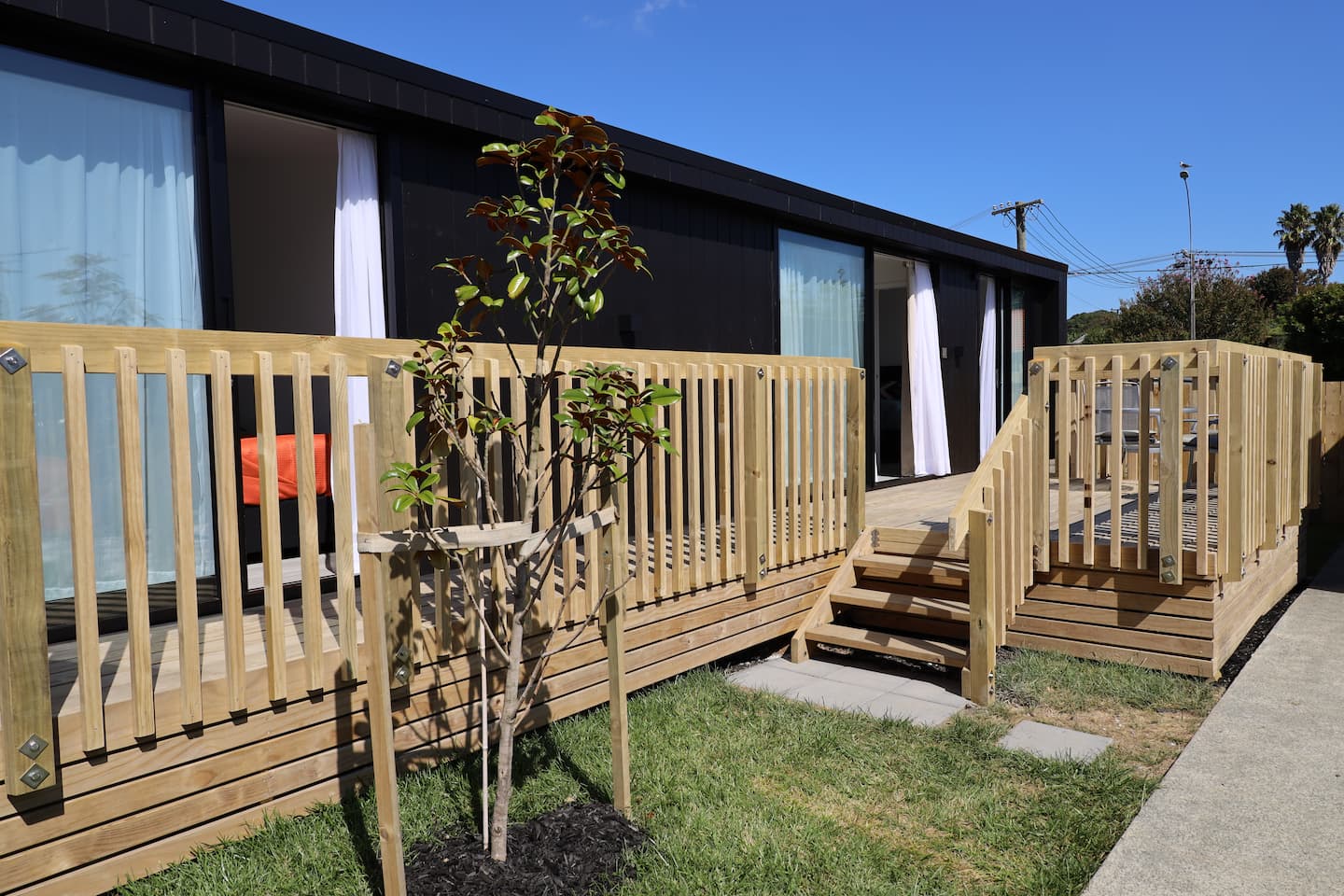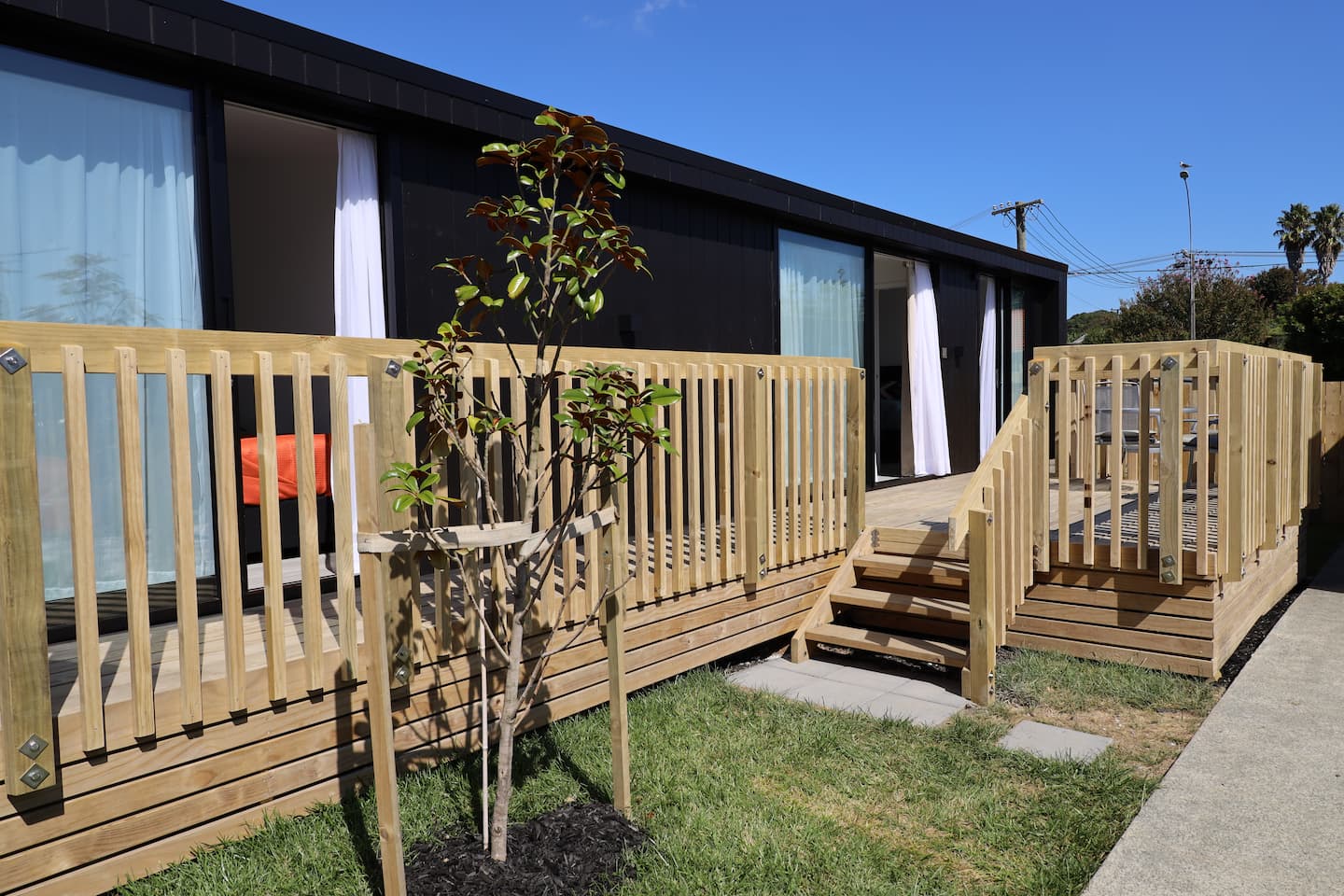 A specially designed small complex in Panmure is ready to welcome local whānau who need short-term emergency accommodation. Opening on Friday 25 February, the complex has six brand-new, fully furnished units on land which is temporarily vacant and awaiting development.
Five units, facing on to a central courtyard, will be home to five whānau. The sixth unit will be a shared space which can be used as a learning space or for hui.
Island Child Charitable Trust New Zealand (ICCT) is working in partnership with Tāmaki Regeneration Company (TRC) to support whānau in Panmure, Glen Innes, and Point England into homes.
ICCT are managing this first complex, providing wraparound services to support its families.
Danielle Bergin, CEO of ICCT, says: "We have created a great sense of whanaungatanga through this kaupapa, coming together for a common cause to make a real difference to people's lives.
"We know that many whānau living in overcrowded or difficult conditions can struggle to find accommodation, leaving them with nowhere to go. The village will be home to 25 people for 12 weeks until they can move into permanent accommodation."
Danielle said ICCT have worked on the layout and landscaping to ensure it is a homely and healing place for whānau.
"We are creating a village culture, which is a safe environment for local whānau. In addition to housing, we work with an experienced social work team who can provide links to Tāmaki Jobs and Skills Hub and connect tamariki to local schools."
Housing Minister Dr Megan Woods says: "I am pleased to see the collaborative mahi that's gone into building these new units. This village will be a comfortable, safe space for whānau in urgent need, where they will be able to receive the support, they need.
"These units are about helping the people who live in them and are an important part of the government's Public Housing Plan which is designed to provide a pathway towards stable housing.
Jenny Salesa, MP for Panmure-Ōtāhuhu, says: "Congratulations to all involved in offering this innovative housing to the diverse communities in Tāmaki.
"I had the opportunity to visit the village recently with Shelley (Katae, CEO TRC) and I was very impressed with the warm, dry homes, and the way housing has been set up for families with an area in the middle where kids can play safely, as well as a common room for sharing meals. The families in this village will be well supported on their housing journey by Danielle Bergin and her team."
TRC is also partnering with the Tāmaki Kāinga Haumaru housing collective which includes local organisations already working to house locals. TRC plans 28 units in total, plus shared buildings, at sites in Tāmaki. TRC's strategic goals include getting the best use of land and housing stock to create better housing options for local people.
This project responds to the needs of the communities of Tāmaki and Government action to move away from housing whānau in motel accommodation. The Government provided funding for an additional 2,000 transitional homes nationwide by 2022 in its 2020 Budget.