The Good the Bad Gallery reopens in the heart of Glen Innes
May 5, 2021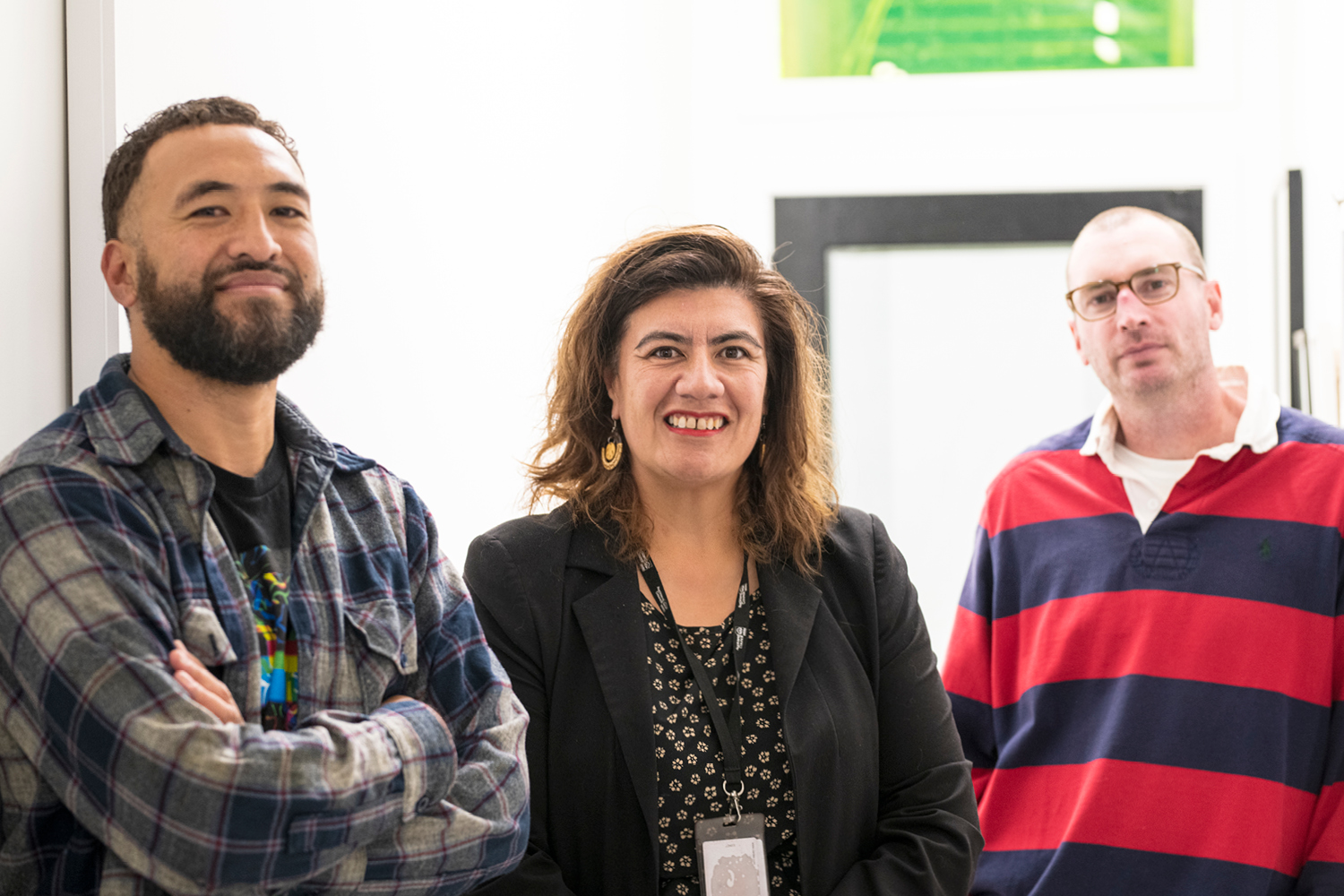 The Good the Bad Gallery reopens in the heart of Glen Innes
THE GOOD THE BAD GALLERY reopened its doors to the Tāmaki community from its new space in Glen Innes Town Centre on April 20th. Over 150 people attended the opening night which also marked the launch of 'Tāmaki NOW', a collaborative Art Exhibition with Tāmaki Regeneration Company.

Run by local artist Gary Silipa, whose work extends to art education, production, curation and facilitation, THE GOOD THE BAD GALLERY first opened back in 2015. At the time it was Tāmaki's first art gallery. The gallery's new location backs onto Bradley Lane, an iconic GI backstreet brought to life through 30 colourful murals thanks to Gary, three other local artists and an annual event called the 'Bradley Lane Project'.

The 'Tamaki NOW' Art Exhibition was born when over 200 still photos and videos were submitted to Tāmaki Regeneration Company's 'Tāmaki Is….' summer competition. Tāmaki NOW is a celebration of our homegrown talent, vibrant people and places.
The exhibition was curated by Auckland Photographer, Brendan Kitto. Kitto has been documenting changes to the Tāmaki area over the past few years. Before launching Tāmaki NOW, Kitto sent out a second call-out to budding photographers which generated seven additional photographic works. These are also on display and have been professionally printed and framed at no cost to the artists.

One of the new images was taken by Grit Becker, a local photographer, originally from Germany. From afar her photograph looks like an abstract painting, but upon closer inspection, a silver coin is glued to the step of well-known and recently retired cobbler, John Pearce. The coin has been stuck to the step for over 25 years to prevent people from slipping.

Rain didn't stop an impressive turn out of over 150 visitors from attending opening night. Guests included councilors Pete McGlashin and Josephine Bartley, contributing photographers and many Tāmaki locals. The Tāmaki Regeneration Company would like to thank and honour all those who contributed and attended. It was a great night, with lots of fun and lively conversations shared by all!

Tāmaki NOW is open until the 15th May 2021. It's free and everyone's welcome, so come along and check it out whānau! 11 Mayfair Place, Glen Innes, Auckland.

For more details check out the Facebook event:
https://www.facebook.com/events/236107681528335