Support Local: Spiceland
July 20, 2020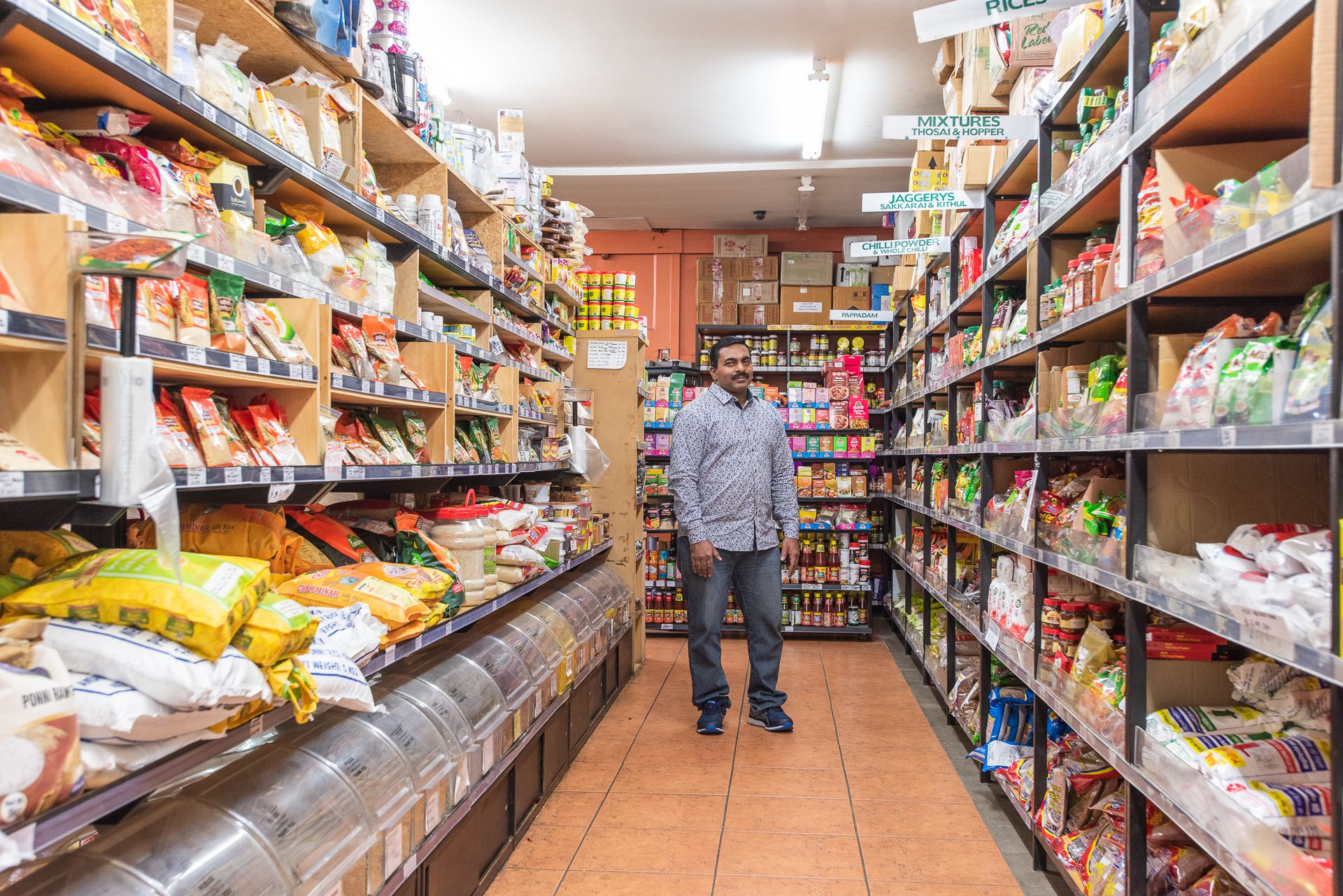 Support Local: Spiceland
Meet Ruban, owner of Spiceland. Six years local. I came from Sri Lanka on my own as a refugee in 1998 with only ten dollars in my pocket. Times were hard and I was in a new, much colder, country and needing to find work. I got a job at New World thanks to a very kind man called Robert Redwood who now owns Glen Innes Pak n Save. Robert helped me so much in my career as I moved from stocking shelves to eventually working as a buyer - he even gave me books to improve my English and put me on really helpful courses.
I always wanted to own my own Four Square, but that was out of the question money wise so I decided to use my savings plus a loan from a very kind man called Mr Puvanakumar to buy Spice Land. I promised I would pay him back within four years and I did. I've had this shop for six years and we sell not only Sri Lankan food, but ingredients from many other places in the world too.
I love working in this community - we get people coming in and instantly feeling so happy because they've found food from their homelands; we also get lots of kiwis coming in looking for ingredients for dishes they are making at home. Everyone is always so supportive of what we do. Lots of people come in for our fresh food too - like samosas and curries - and all our staff love chatting to them and hearing all their news.
The shop changes according to the community's needs and wants. They ask us for things we don't currently stock, we get them in and they are always really happy with that. And we do more than just sell things - I have staff from different countries - Sri Lanka, Nepal, India - so people can also come for advice on how to cook food from those places; it's great sharing knowledge. Robert still comes in when he's cycling around here and gives me advice on what I should be putting where, I feel so lucky to have met a man like him. I really think it changed the course of my life in New Zealand.
I've also since got married and now have two kids. If you had told me 25 years ago in that terrible time in my homeland, that I would eventually own my own shop and have a family in a totally foreign land, I would never have believed you. We're even opening a small restaurant next door next month! But I'm so glad it's turned out this way and that I've ended up in this part of Auckland.
Make it count here at home
There are around 900 businesses in Tāmaki (Glen Innes, Pt England and Panmure). Together they create community, character and local jobs. Whenever you can, shop where it makes the most difference.