Support Local: No Six creative content agency
July 12, 2020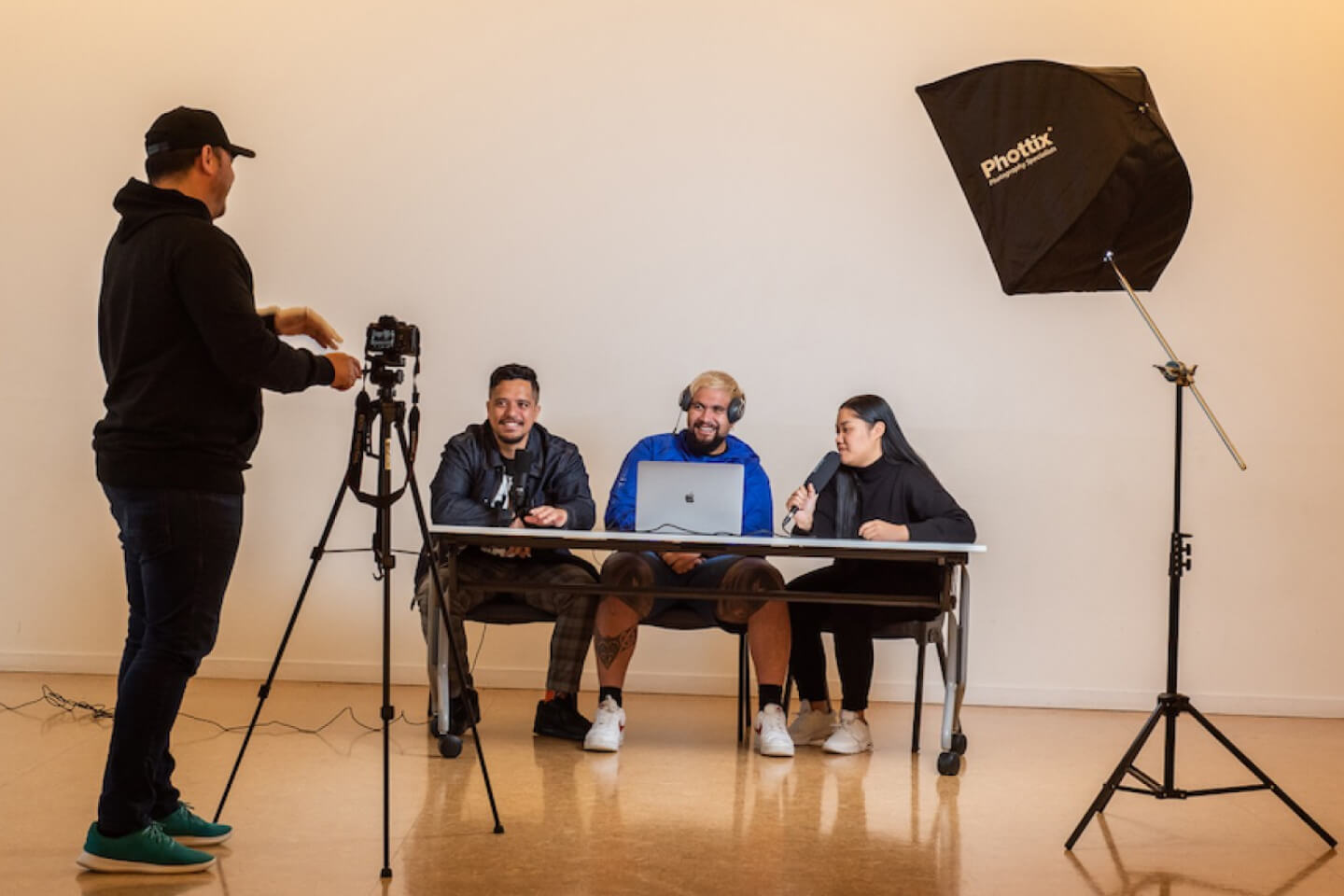 Support Local: No Six creative content agency
Meet Tyrone of No Six creative content agency. 28 years local. I'm 100 percent East Auckland born and bred, having lived my life predominantly in Point England and now in Glen Innes. I love this community and the dope people in it. I've always had a love for film and media and three years ago worked with people at Te Oro to put out a local call to find others interested in media. Five people turned up and over time we formed No Six. We are content creators specialising in film, editing and supporting people to tell their story.
In those three years No Six has done a lot of commercial work for organisations and NGOs and we have continued to focus on telling our stories. We really love the idea of growing No Six and creating more of our own ventures. Our community has so much potential with many creatives and entrepreneurs - but we do get overlooked because of others' subjective perception of our community. I grew up in social housing, multigenerational beneficiaries and teen pregnancies - but that is what gives me the strength to create our own narrative about our community through the media. Our community has faced a lot of challenges since I was a kid and while acknowledging that, there are many like me, who have a desire to evolve without changing our identity.
If you whakapapa (have heritage) or have lived in the east, you will know that there is something unique about the people and place here. One of our ongoing projects has been identifying and showcasing Tāmaki ground breakers doing amazing things. We have had many sports stars like Richie Barnett who have gone on to do big things, and Kiri Nathan is a great example of someone who has created dopeness and been seen on the world fashion stage. They're great examples that anything is possible, especially for our young kings and queens coming through who may think the world only sees them as another statistic. When you get to know and talk to them one-on-one, it's incredible what resilience they have built; with more love and support we could do anything.
I'm really excited about what's going on in Tāmaki right now - I feel like our value is slowly being recognised and there's so much more to uncover.
Make it count here at home
There are around 900 businesses in Tāmaki (Glen Innes, Pt England and Panmure). Together they create community, character and local jobs. Whenever you can, shop where it makes the most difference.