Hot product from GI tickles global tastebuds
April 24, 2020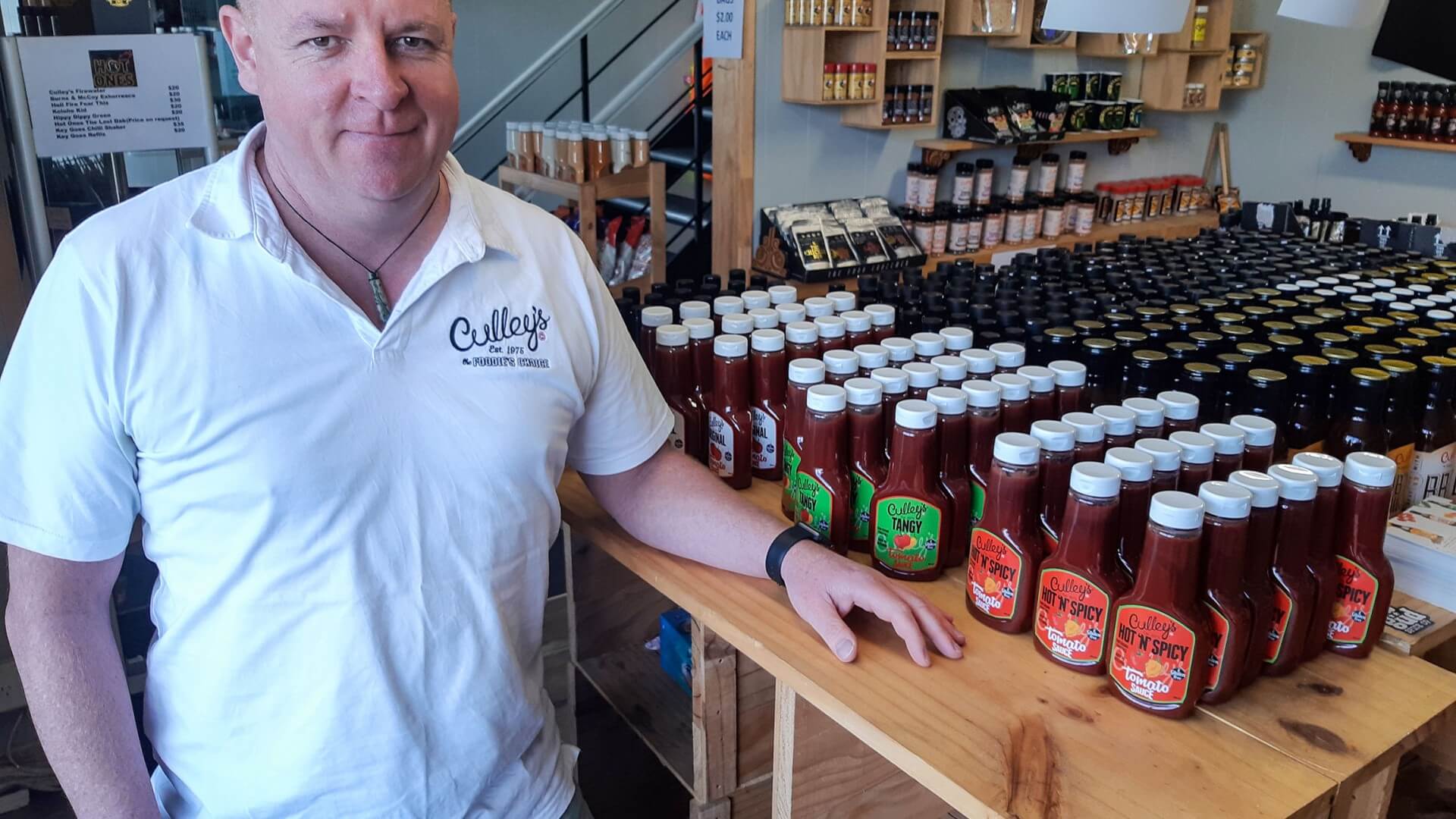 Hot product from GI tickles global tastebuds
Chillies are a big part of Chris Cullen's life. His Fijian-born mum often made curries and other hot dishes, which grew his love of intense flavours. "I was a chef for 15 years here and in Melbourne. I've always created my own hot sauce. It was just for my own love of spice."
Fast-forward and the Culley's founder has built a successful Glen Innes-based business on the back of his childhood experiences, exporting hot sauces and a range of other condiments to the world.
The business has developed very quickly since Chris started selling sauces at local markets in 2012, and now exports to all parts of the world including the US, Canada, Asia, Denmark, Russia and the UK. "I'm staggered at how quickly we've grown. I never really planned it to be what it is now."
Culley's has always been based in the Tāmaki area. "Originally we were in Panmure at a storage facility. We started with one and ended up with five units in less than two years. Then we moved to a warehouse in GI." Nowadays, 80% of manufacturing and distribution is outsourced, and the rest happens at Culley's current Morrin Rd site.
Thanks to Culley's success, Chris has been able to pay it forward by mentoring people starting out in the food business. "We're there to help them connect the dots when they can't see the wood for the trees."
Chris doesn't just think Glen Innes is a great place to do business. He lives in one of Creating Communities Limited's developments in Glen Innes, alongside Tāmaki Housing's state tenants, private renters and a buyer who purchased an affordable home. And he wouldn't have it any other way.
"The neighbours are awesome. One of them puts everyone's rubbish bins out every week – it's her thing. If I come back with some fish after being out on the boat, I make sure she gets some."
Having a mix of state and private tenants living alongside private owners makes for a great little community in his street, Chris says. "People keep an eye out for each other. If you've left your garage door open, they'll flick you a text. It works really well. If I shift again, I'd love to live in a similar development."
Chris also makes sure to support Glen Innes businesses by shopping locally. "I regularly shop at Avon's butchery and the Asian supermarkets in GI. People are quite complimentary about Culley's when they approach me. I love living and working in the area where I grew up and being able to play a small part in developing the community."