MEET THE LINE EPPING NEIGHBOURHOOD
The Line Epping area of Glen Innes is just minutes' walk from a vibrant town centre, but woven through with plentiful natural spaces.

One hundred and twenty-two modern, beautiful new homes are coming to the area, and with them big improvements to infrastructure, parks, and the natural environment. Tree-lined streets and boardwalks running alongside restored waterways will provide a green route into town. Safe, inviting parks and playgrounds will be within easy reach from every home.

Come and get to know the Line Epping neighbourhood.
IN THE NEIGHBOURHOOD
Hover over the question marks to learn more. Check back for updates as development in Line Epping progresses.
Secure Rental Homes by New Ground Living

Line Road

50 one-, two- and three-bedroom apartments and duplexes

Secure, professionally-managed rental homes

Estimated completion mid 2023
Open Market and Public Housing Homes by Fletcher Living

Various addresses throughout the Line Epping neighbourhood

72 two-, three-, four- and five-bedroom homes

19 public housing homes and 53 homes for sale on the open market

27 homes completed to date. Estimated completion from mid to late 2022.
Secure Rental Homes by New Ground Living
New Ground Living and their iwi investor partner, Hapai Housing LP, are building 50 homes purpose-built for renting on Line Road. They offer a secure long-term lease of 3-7 years, which tenants can choose to end at any time should their situation change. These beautiful one-, two- and three-bedroom apartments and duplexes, featuring large-scale Māori art, are healthy and built from quality, timeless materials. They'll be professionally-managed with a comprehensive, ongoing maintenance program to keep them at their best. Rent will be set at the market rate, and then increased no more than once per year, in line with inflation.

Construction is underway, with an estimated completion of mid 2023.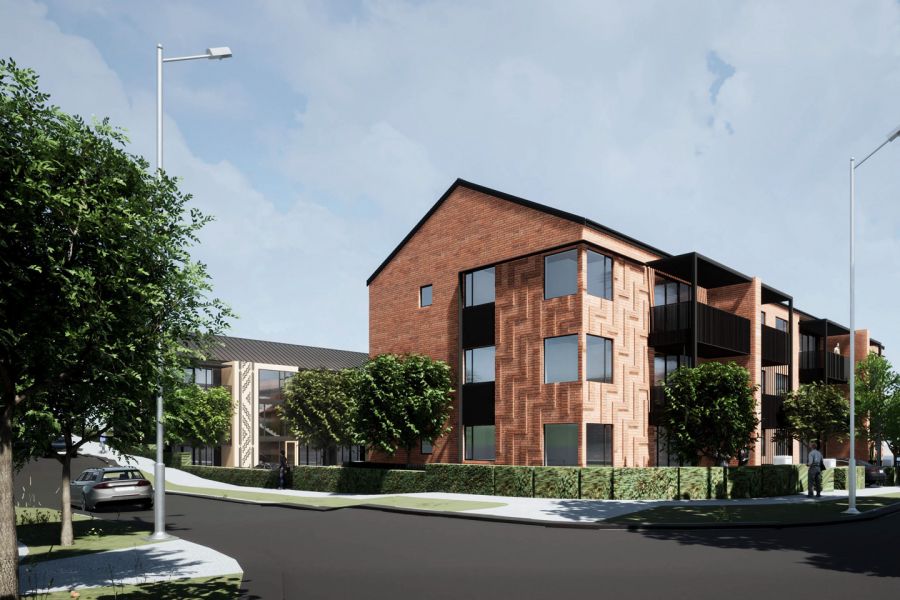 Open Market and Public Housing Homes by Fletcher Living
Our builder partner Fletcher Living is building 19 public housing homes (managed by Tāmaki Housing), and 53 open market homes in the Line Epping neighbourhood. The homes are a mix of terraces and standalone homes, ranging in size from two- to five-bedrooms. These homes will be well suited for everyone - from young couples to families who need a little more space. There are also great options for those looking to downsize with a range of low maintenance, modern new homes to choose from. Open market homes will be released for sale in stages by Fletcher Living, with the next homes released in early 2022.

Twenty-seven homes complete. Remainder estimated completion from mid to late 2022.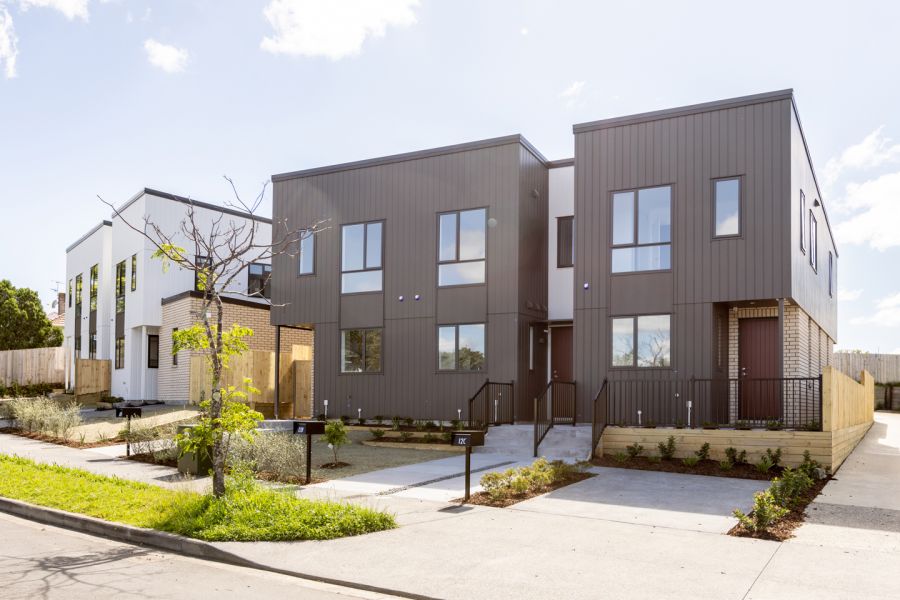 MEET THE OTHER NEIGHBOURHOODS OF TĀMAKI
The Tāmaki regeneration programme is building on the strengths of every corner of Tāmaki to create unique, beautiful neighbourhoods. Over the next 20 years, we're working alongside the community and our partners to bring more homes, parks and playgrounds, infrastructure, transport, education and jobs, to create a thriving Tāmaki where no one is left behind.
A total of 10,500 homes will be built in Tāmaki to suit whānau of all sizes and stages, including public housing homes, secure long-term rentals, and affordable homes for people with a connection to Tāmaki.
There are six neighbourhoods in Tāmaki where construction is currently underway - Line-Epping, Hīnaki, Overlea, West Tāmaki, Derna Tobruk, and Dunkirk. Click below to explore each of them.