LET'S GET BEHIND TĀMAKI BUSINESSES
Support local and get in the running to win cool prizes! The warm heart of Tāmaki can be found in our vibrant town centres, local businesses and awesome community. Here in Tāmaki, there are hundreds of independent, whānau owned and operated businesses, many with long standing connections to the area.

Whenever you make a purchase at a local business in Panmure, Glen Innes and Point England (or anywhere else in the Tāmaki regeneration area) you can get in the running to win prizes. There are eight $500 Prezzy cards up for grabs plus a brand new LG washer and dryer, valued at over $4000!

To enter the prize draw, simply follow the four easy steps below. Prize draw entries open on December 15, 2021 and close on February 9, 2022.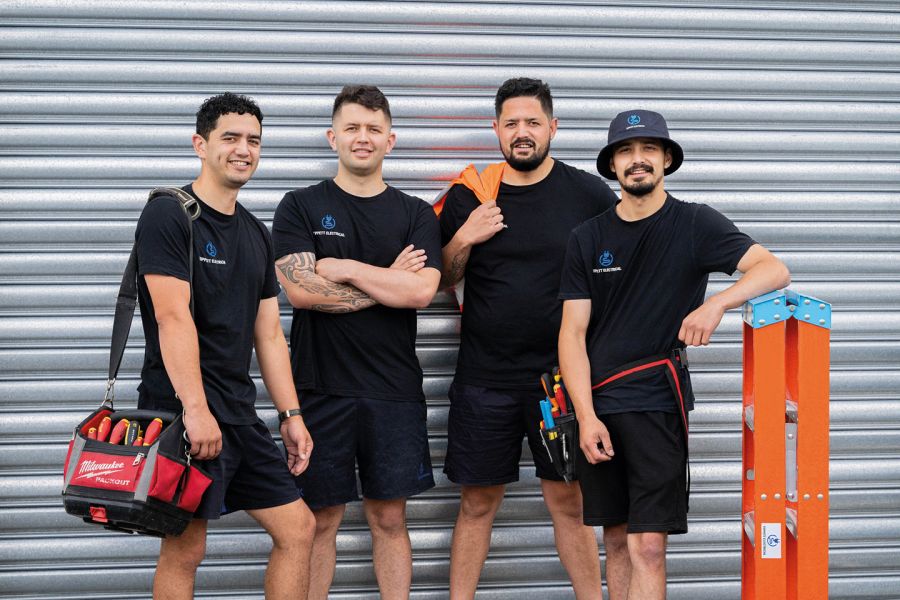 HOW TO ENTER THE PRIZE DRAW.
ANY purchases made with an independent, local Tāmaki business can put you in the draw to win one of eight $500 Prezzy cards and a brand new LG washer and dryer. Read through the steps below, and enter online today to win!

If you have any problems with the steps or QR code, you can email a photo of your receipt to competition@tamakiregeneration.co.nz with your name, the name of the business you made your purchase from, your age, and your phone number.
Step 1.
Take a photo of your receipt
Whenever you make a purchase with a local Tāmaki business, take a photo of your receipt with your phone.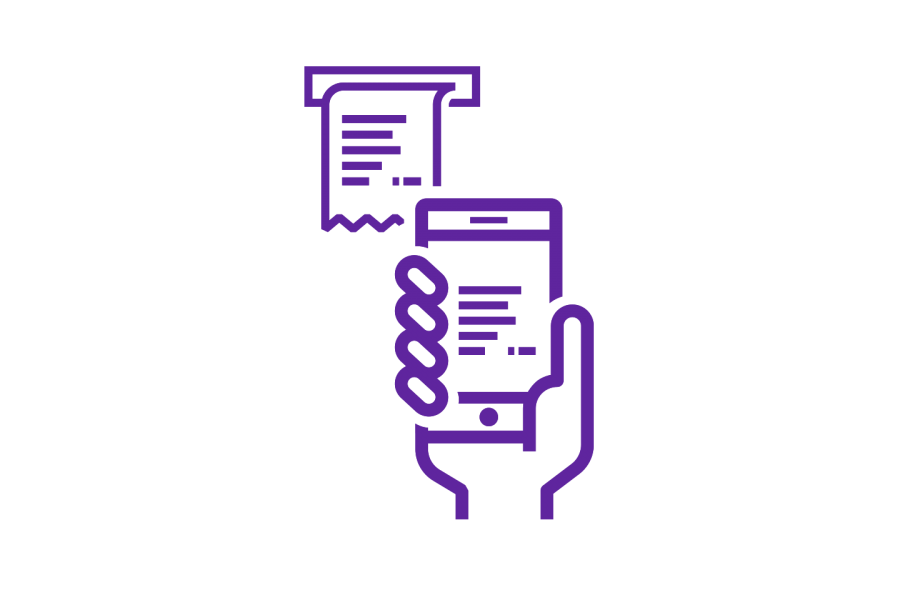 Step 2.
Scan the QR Code
Make sure you have the QR Scanner app on your phone, then scan the QR code above. You'll be automatically connected to a simple online form.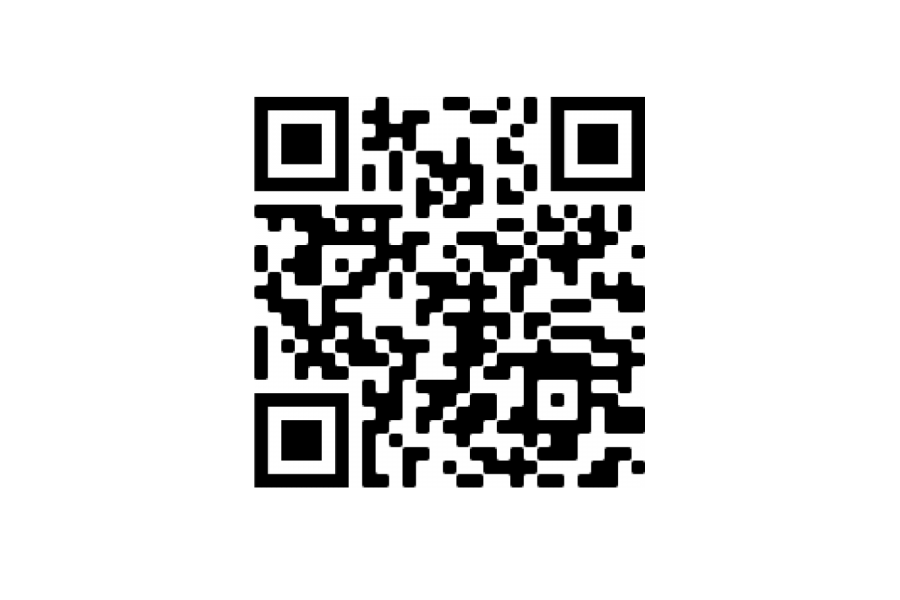 Step 3 .
Fill in the online form
Fill in the form by entering your name and contact details, then upload the photo of your purchase receipt.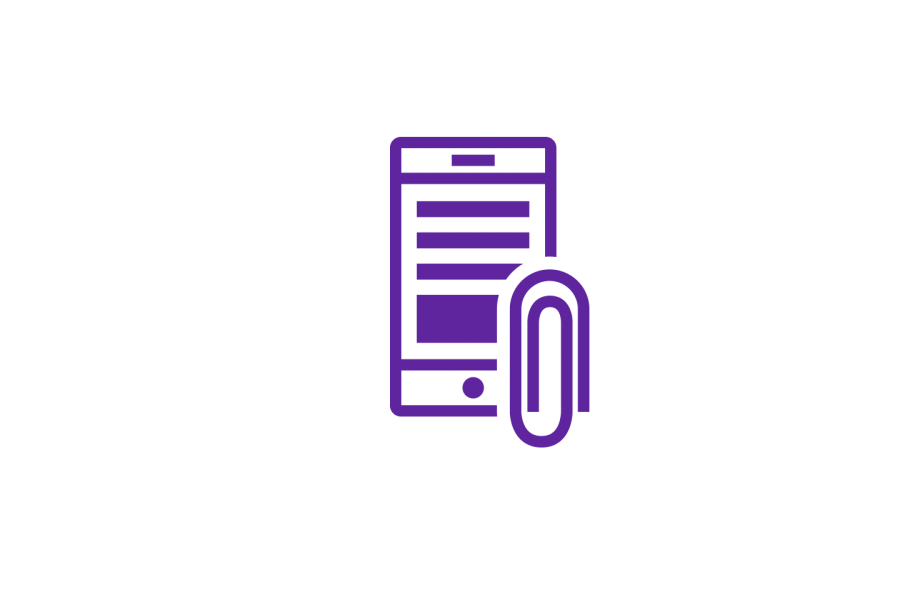 Step 4.
Submit your form
Read through the Awhi T&C's and hit submit to enter the prize draw!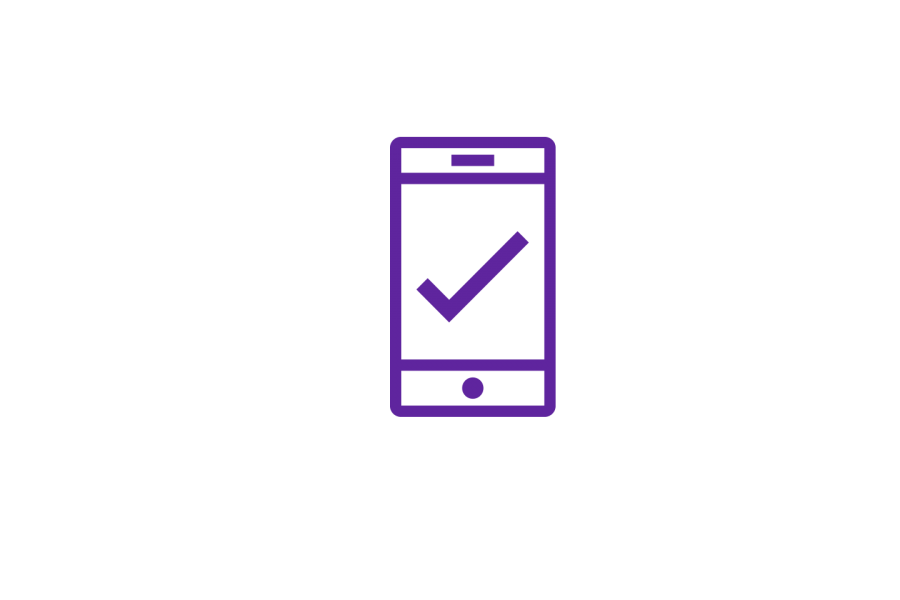 Meet the brother's from Tippett Electrical
Tippett Electrical is a 100% Māori owned business, based in the Employment Precinct in Tāmaki. Lance Tippett, director of Tippett Electrical, and the eldest of four brother's - Leroy, Tahana and Danyon - has 20 plus years of experience within the electrical and data trade industries. Lance and his skilled Tāmaki whānau team work across a broad range of residential and commercial installation projects. From everyday in-home electrical upgrades and repairs to large-scale commercial fit outs — no job is too big or small for the certified Tippett crew, who share an overarching vision to deliver quality, affordable and efficient electrical services to their customers. The Tippett family's connection to Tāmaki dates way back through whakapapa links to local iwi, Ngāti Paoa. Allen Tippett, father of the Tippett brother's, was one of the very first residents of Glen Innes in the early 1960's. To honour this longevity, a well known Tāmaki street was named after them. Te Ao Māori values are at the forefront of Tippett Electrical's service approach. Principles of whanaungatanga, which emphasize the importance of building strong, trusting relationships are at the core of Tippett Electrical's commitment to delivering successful results for their clients and their community.
Find Out More
Meet Chef Joel and Alexandra from Nasi Kandar
Nasi Kandar is an exciting new Malaysian Indian restaurant on Queens Road in the heart of Panmure's vibrant town centre. This authentic eatery serves delicious homestyle food and is owned and operated by talented chef Joel Singam and his wife, Alexandra Kumaran. Chef Joel, was born in Malaysia but spent his teenage years growing up in Tāmaki. After a short period living back in Malaysia, Joel and Alexandra decided to return to Aotearao, New Zealand and put down roots in Tāmaki, the warm multicultural community that they love. Alexandra and Joel, first opened their new restaurant, Nasi Kandar, in August 2021 just three days before Auckland went into an Alert Level 4 lockdown! Over the Level 3 lockdown period they continued making their delicious Malaysian Indian dishes to takeaway. With dine-in restaurants open again Joel, Alexandra and their small team of local staff, are looking forward to welcoming customers back into their laid back dining space to enjoy their seasonal, homestyle cuisine. Standout dishes at Nasi Kandar include a classic beef Rendang, and a specials menu that changes daily. All Nasi Kandar dishes are prepared with love using the freshest New Zealand and traditional Malaysian Indian ingredients.
FIND OUT MORE
Meet Delano and crew from Icon Signs
Delano Atai, signwriter, talented designer and owner of Icon Signs, grew up in the Tāmaki neighbourhood of Glen Innes. Creative flair, over 25 years of signwriting experience and genuine professional humility are the real values behind the success of this awesome east side business. The Icon Signs motto  'Let's create', is evident the minute you enter Delano's workshop. Delano and his Tāmaki whānau team always strive to deliver standout design, production and installation across a range of innovative and traditional signwriting projects. Responding to ever changing technologies and industry trends gives Icon Signs a unique creative edge. Delano and his team work across vehicle signage, wraps, building signage, illuminated signs, flags, banners and more. They provide their customers with a full brand service from creative conception to installation.
FIND OUT MORE
Meet Nicola and Sophia from Nicola Johns Natural Health – Probiotics Store
The Probiotic Store on Mayfair Place, in Glen Innes, was originally one of the longest standing community pharmacies in Tāmaki. Independently owned and operated by qualified pharmacist Nicola Johns, the Probiotic Store now offers Tāmaki locals a welcoming space dedicated to high-quality natural healthcare products and supplements. Nicola Johns has over 30 years experience as a community pharmacist in Tāmaki and is passionate about natural health and the local community she serves. Nicola, and her daughter Sophia (who also works at The Probiotic Store) are well known amongst Glen Innes locals, who frequently stop into the shop for health advice and a kōrero. The Probiotic Store offers a specialised natural health consulting service, where customers can talk through their wellbeing goals, and get tailored health advice to fit their circumstances.
FIND OUT MORE