Te Ara Rama Matariki in Glen Innes
July 7, 2021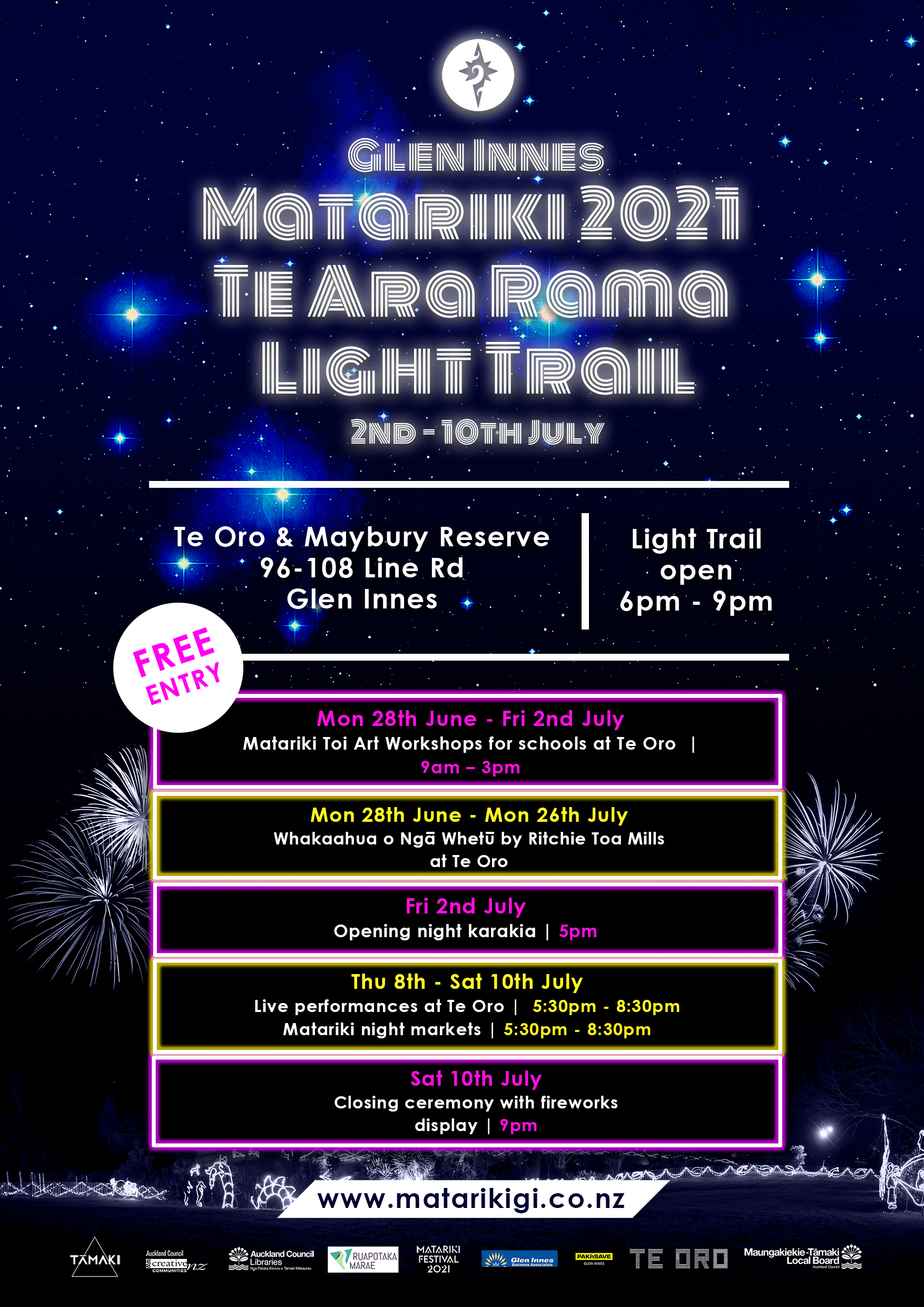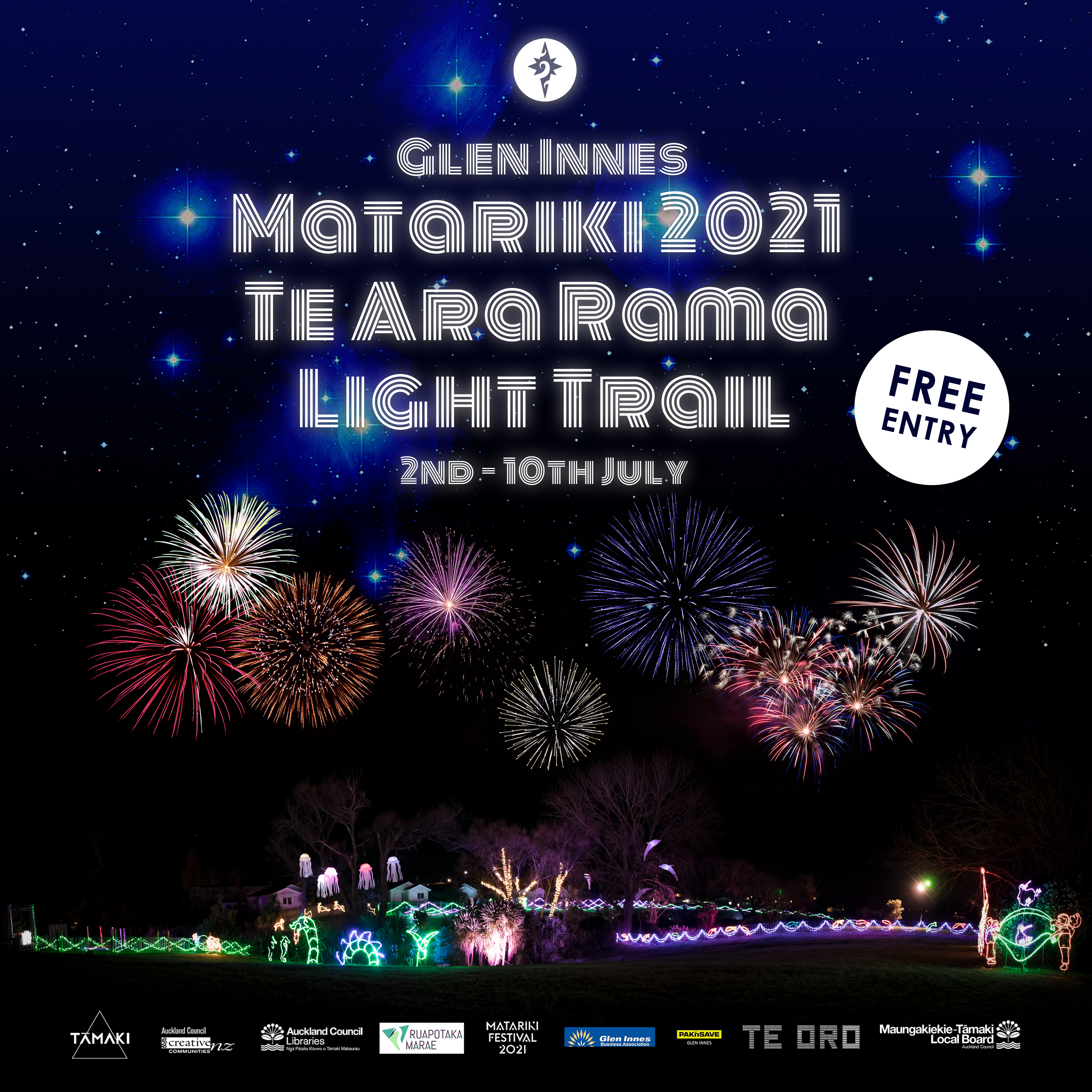 Te Ara Rama Matariki in Glen Innes
Nau mai, hoki mai ki we've begun celebrating Matariki in Glen Innes.
View the magnificent Waharoa nearby the Ruapotaka Marae and Te Oro as you discover the incredible light trail inspired from the nine stars of Matariki to celebrate the harvest, give thanks for our kai, remember loved ones and draw on your future aspirations with gratitude.
Look forward to our bright future which lies ahead, through our special Matariki night sky of guiding stars.
Where: MAYBURY RESERVE
204 Taniwha St, and Line Road, Glen Innes
When: Te Ara Rama Light trail runs all week 6-9pm daily, until Saturday 10th July.
Matariki night markets from Thursday 8th - Saturday 10th July 6-8:30pm with live performances at Te Oro.
The grande finale on Saturday at 9pm is celebrated with a spectacuar Glen Innes PakNSave fireworks display.
Come along with your whanua and friends, dress warm and wear comfy shoes.